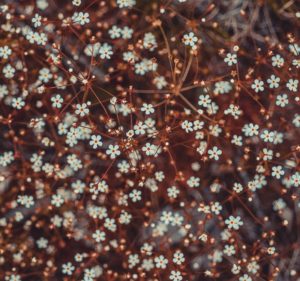 Who:
Alexis Hooper, 13 months, was killed on 12/25/13, from injuries sustained in a crash between the 2007 Volkswagen Jetta in which she was riding and a 2001 Dodge Intrepid on U.S. 74 West close to Morven Freight Line Rd near Wadesboro, NC. Hooper was riding with her father, Alexander, 24, mom, Kelsey, and younger brother, Caleb, all of whom were injured but survived. In the Intrepid were Thomas Clay Davis, 49, the driver, and his wife, Saundra, who were also injured. Saundra required extrication.

How:
Per reports, the Hoopers were westbound on US 74 when they collided with the eastbound Intrepid at around 4:01 PM. The Jetta crossed the center line into oncoming traffic. The engine compartments of both vehicles burst into flames after the impact; however, the flames were extinguished before they could reach the passenger compartments. Both drivers were cleared of speeding, driving while impaired, or while fatigued. Alexis was also reportedly fastened in a child seat that had been installed properly. Her father was later charged with crossing the center line. His mother-in-law stated that he was a truck driver and that she believes he nodded off.

Why:
It's unclear why Alex crossed the center line, but it almost certainly was due to distraction or a similar lapse of concentration. Reports showed he received a text four minutes before the crash, but it is unknown whether he read it before crash. Whatever the reason, it was a tragic turn of events that led to the death of a child.
The 2007 Jetta is a safe car, as measured by driver death rates and by its features and crash scores. It weighs ~3214 lbs and comes with a "good" IIHS frontal score. It was impacted by a 2001 Intrepid that weighs approximately 3505 lbs. As a result, the Jetta occupants faced 9% more force than they'd have faced colliding with another Jetta, placing them at a slight disadvantage. The Intrepid occupants experienced 9% less force.
Given the likely speeds of the collision (55 mph), the collision likely imparted at least 481KJ of energy into the Jetta. The Jetta frontal impact test simulates 233KJ of energy (a Jetta impacting another at 40 mph). In other words, the Jetta occupants faced 205% of the force they'd have experienced in the type of crash their car was rated for. Given the speed of the collision, their odds of survival were very possible, reflected in the survival of all but one passenger, Alexis. We'll return to this in a moment.
The Intrepid frontal test simulated 254KJ of energy (a Intrepid impacting another at 40 mph), indicating that its occupants would have faced 174% of the forces it was rated to safely withstand, given that the Jetta imparted 441KJ of energy into the Intrepid. While these were still tremendous forces, these were again survivable forces, reflected in the survival of both occupants. The need for extrication is likely because the Intrepid only had an "acceptable" structural score and had two "marginal" scores for leg protection, giving it an overall "acceptable" frontal score.
The child should not have died in this crash, and it is a horrific tragedy that she passed away from her injuries. The fact that every individual in both vehicle, including another child, survived, indicates that the survival spaces of both vehicles were sufficiently maintained and that survival was indeed possible. So why did she pass away?
We don't know for sure, but I have to wonder if she was seated in a forward facing child seat, as in the United States, children are rarely rear faced once they either outgrow infant seats or reach age 1. This is despite the fact that the NHTSA and other safety organizations recommend rear facing children as long as possible, due to the great safety advantage it provides. Had Alexis been in a rear-facing car seat, perhaps she might have survived the collision–just as everyone else in both vehicles did. Had they known better, I believe with every fiber they would have done better, as would have any parent.
Extended rear-facing saves lives. Please don't stop at the law; follow best practices. When you know better, you've got to do better.
—
If you find the information on car safety, recommended car seats, and car seat reviews on this car seat blog helpful, you can shop through this Amazon link for any purchases, car seat-related or not. Canadians can shop through this link for Canadian purchases.