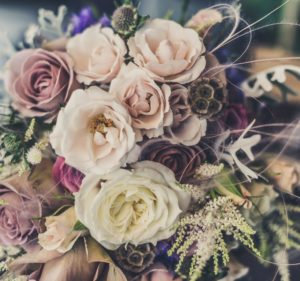 Who:
Troy H. Stapelton, from Ann Court in Fairfield, OH, died on Thursday at around 8:35 AM, 5/29/14, when his 2011-era Toyota Prius was hit in a side impact at Ohio 747 and Port Union Road in West Chester Township, Ohio. He was hit by a 2007 Chevrolet Avalanche driven by Terrance R. Strader, 32.

How:
Strader rear-ended a southbound blue Honda Civic driven by Christy Martin, 53, at Mackenzie Court and Ohio 747. She was only mildly injured. Strader then fled the scene, ran a red light at Port Union and Ohio 747, and impacted the Prius in the driver's side as the Prius tried to turn left from Port Union Rd to Ohio 747. Stapelton died at the scene, while Strader required extrication and was hospitalized. Neither wore a seat belt. Stapelton drove a work vehicle, Universal Transportation Systems. Police stated that, based on vehicle damage, speed was believed to be a factor. Lt. Barry Walker from the West Chester Police Dept. stated "This was a very high-speed collision." Strader, per news reports, had previously been involved in a major crash two years ago.

Why:
This is another sad case resulting from speeding, which is implicated in 1 out of every 3 auto deaths in the US. It is also a fatality that resulted from a failure to yield at a red light, and a fatality that resulted from someone who committed a hit and run, all in the span of a few minutes. Sadly, it's also a crash that became more severe because the victim did not wear a seat belt.

The 2011-era Prius weighs ~3064 lbs and has a "good" side score. It comes with head and torso side airbags in the front seats. Its structural subscore was "acceptable." The 2007 Avalanche, which is based on the Silverado, weighs ~5990 lbs.
Given the likely speeds of the collision (I'll estimate ~55 mph, or 10 mph above
the 45 mph PSL), the collision likely imparted at least 821KJ of energy into the Prius / Avalanche. The standard side impact test simulates 143KJ of energy (a 3300-lb sled impacting a vehicle at 31 mph). In other words, the Prius faced 574% of the force it would have experienced in the types of crashes cars are side rated for. It is sadly understandable that the victim succumbed to these forces, especially when he was not safely restrained.
I can't say wearing his seat belt would have saved Stapelton's life, but it certainly would have improved his chances significantly. Side airbags are supplementary restraint systems; they are designed to help increase ride down time for individuals who are already restrained with seat belts.
What is absolutely certain is that the collision that led to the fatality occurred because an individual repeatedly chose to break the law while behind the wheels of a 3 ton missile.
—
If you find the information on car safety, recommended car seats, and car seat reviews on this car seat blog helpful, you can bookmark and shop through this Amazon link. Canadians can bookmark and shop through this link.