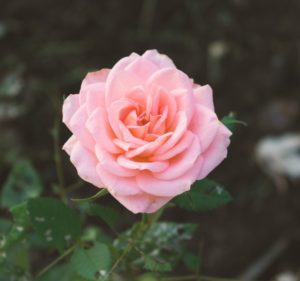 Who:
A
passenger
in a 2007-era Chevy Aveo was killed at around 11:41 AM on Thursday, 5/29/14, just past the parking lot of 6201 Chapman on Chapman Highway in Knoxville, Tennessee, when the vehicle was struck in the right side by a 2000-era Chevrolet Tahoe.

How:
The Aveo was trying to cross all lanes of Chapman Highway. A northbound Chevy close to Lindy Drive struck the Aveo. A rear passenger died while other occupants were injured and transported to a hospital. The Tahoe driver also was hospitalized with non-life-threatening injuries.
Why:
It sadly appears that driver error on the part of the Aveo led to the collision, while the poor structural integrity of the Aveo itself combined with the high speed nature of the collision and the mass of the Tahoe led to the fatality.
The 2007 Aveo weighs ~2544 lbs and has a "marginal" side score, with a "poor" subscore for head protection for rear passengers. It comes with head and torso side airbags in the front seats and no airbags in the back. The test results specifically said that in the side impact test, the passenger dummy's head was hit by the intruding barrier. The 2000-era Tahoe weighs ~5382 lbs.
Given the likely speeds of the collision (I'll estimate ~45mph, based on the PSL), the collision likely imparted at least 494KJ of energy into the Aveo / Tahoe. The standard side impact test simulates 143KJ of energy (a 3300-lb sled impacting a vehicle at 31 mph). In other words, the Aveo faced 345% of the force it would have experienced in the types of crashes cars are side rated for. These kinds of forces are almost always fatal in vehicles with "poor" side scores, and often fatal in vehicles with "good" scores. The fact that multiple individuals survived in the vehicle with its "marginal" score is noteworthy. Unfortunately, the passenger who died was likely hit directly by the Tahoe, as suggested by the crash test.
This is yet another example of the importance of choosing a vehicle with side air bags and, ideally, a well-performing score as rated by the IIHS' side impact testing program. These are the kinds of details I analyze when putting together information on how to choose a safe car. It's also another sad example of the tremendous destruction possible by large and heavy vehicles on our roads.
—
If you find the information on car safety, recommended car seats, and car seat reviews on this car seat blog helpful, you can shop through this Amazon link for any purchases, car seat-related or not. Canadians can shop through this link for Canadian purchases.