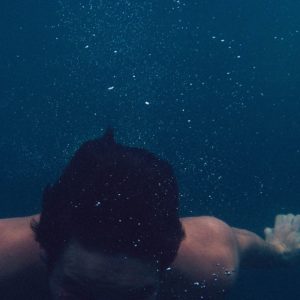 I've written before about the dangers of vehicle submersions before, and about the kinds of equipment you need to get yourself out of such situations in the few seconds you may have to escape. This is an example of a drowning hazard that hasn't been fixed and that is simply waiting for anyone unfortunate enough to drive into it.
The Narrows Marina boat launch, a private boat ramp in Tacoma, Washington, has led to the deaths of at least 4 people and the immersions of at least 8 drivers in the last 14 years. It's located at South 19th Street in Tacoma, Washington, is owned by Gordon Rush and Scott Wagner, and is the subject of this great writeup by Kari Plog.
Records from the accidents paint a similar picture: All were the result of lost or confused motorists driving into the water by mistake. All happened in the dark. Most happened at or around high tide. Often it was raining.
In other words, people are continually driving into this drowning hazard that's essentially unmarked and not subject to local, state, or federal regulations. The owners won't make any significant changes besides putting up a few signs, and the danger continues.
On a night almost three years ago, Baker found herself at the same dead end. Security camera footage shows her driving down the boat ramp and plowing into the water just before 1 a.m. Her car was found around 7 a.m., submerged in about 10 feet of water with her body inside.

This is a common scene around the country, unfortunately; neglectful owners of private properties who won't install barriers to prevent accidental drownings. In order to protect yourself from these kinds of situations, you need to know what to do. And you're not always going to be able to simply drive backwards out of tragedies.
A Bonney Lake couple was killed near the boat ramp on Feb. 15, 2005. Walter and Ethel Nash — 91 and 84 years old — drove into the water about 1:30 a.m., according to police. Their bodies were recovered several hours later.

"There were no skid marks visible on the boat ramp," the police report states, "suggesting that the vehicle went into the water without attempting to stop."

Security camera footage showed "no indication of brake lights until the vehicle struck the water and that the backup lights came on after that," indicating an attempt to drive the car in reverse up the ramp.
When your car plunges into the water, you may have anywhere from a few seconds to a few minutes to get yourself out. Time is of the essence. I highly recommend a life hammer to help you break through vehicle glass quickly to enable an exit. Similarly, it might not be a bad idea to pick up a personal flotation device and store it in your vehicle for such situations. The specific pieces of survival gear I recommend are described in greater detail here.
—
If you find the information on car safety, recommended car seats, and car seat reviews on this car seat blog helpful, you can shop through this Amazon link for any purchases, car seat-related or not. Canadians can shop through this link for Canadian purchases.