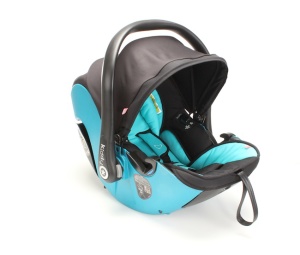 At its heart, this blog is about advocacy: for safer and more sustainable transportation for everyone. Sometimes that means discussing safer car seats. Other times it means discussing safer cars, safer infrastructure, or safer alternatives to driving altogether. And sometimes it means discussing best practices that make driving safer for our youngest passengers, including extended rear facing and extended harnessing. This entry is about such a law in New Jersey.
Governor Chris Chrstie in New Jersey signed a bill on May 7th, 2015, that amends and improves the child restraint law in New Jersey. Starting on September 1st, 2015, the following changes will take effect. I enjoy reading legal jargon and technical data, but not everyone does, so here's what the updated law for child restraints, or car seats and booster seats, means for you in New Jersey in straight talk:
Rear-facing in New Jersey as of September 1st, 2015: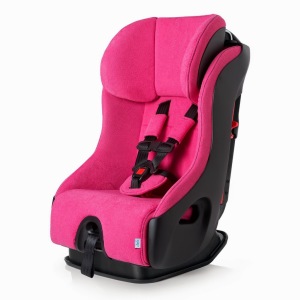 Kids under 2 who weigh under 30 pounds must travel in a rear-facing car seat that includes a 5-point harness. In other words, this means either an infant seat (the Kiddy Evolution Pro being the best example of one I've reviewed) or a convertible seat (the Clek Fllo and Diono Rainier are my favorites in this area). Keep in mind that the majority of babies outgrow most infant seats before they turn 2 (with a few exceptions, such as the Evolution Pro), and will need to use a rear-facing convertible seat to reach that age. However, if you start with a convertible seat, such as the Rainier or the Fllo when used with its infant insert, you can use the same seat from the day your child leaves the hospital until s/he is ready to forward face (which, ideally, won't be before 4).
Kids between 2 and 3 must either rear-face in a car seat that includes a 5-point harness (in other words, an infant or a convertible seat), or must forward-face in an equivalent seat (in other words, a convertible or combination seat). The key point here is that you cannot place a child who is 2 or 3 years old in a booster unless the child already weighs 40 pounds. At this age range, my preferred car seats are still convertible seats, because they allow you to continue to rear-face, and I believe our kids should continue to rear-face until 4 if at all possible, the way they do in Sweden. However, if you've got to forward-face, combination seats are the next best choice, since they have booster modes you'll be able to use in the future.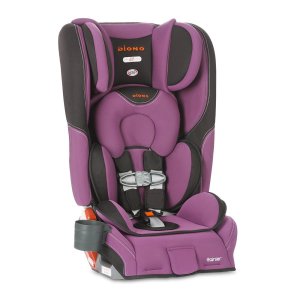 Kids between 4 and 7 who are under 57 inches tall, or under 4'9″, must either use a forward-facing car seat that includes a 5-point harness or a booster seat. This law does not include a weight limit, and only has to do with age and height. So does this mean that you can't continue rear-facing even if you have a seat that would allow you to once your child turns 4?
The way the law is written, yes, but in practical conditions, no. You're not going to get pulled over and arrested for continuing to rear-face if your little one fits within the height and weight requirements of your convertible seat. Seats like the Fllo, Foonf, Rainier, or Pacifica that include 50-pound rear-facing limits can often keep kids rear-facing into 5 years, which means those kids will continue to reap the benefits of the safest car seat configuration we know of.
If you are forward-facing by this point, however, the two best seats on the market are the Britax Frontier G1.1 and the Pinnacle G1.1. Interestingly enough, they're also two of the best booster seats on the market, since they're both combination seats. These seats have the height and weight limits necessary to take pretty much any child all the way through the front-facing years into the booster years and to the point where they no longer need to use car seats at all.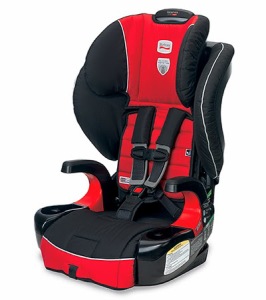 Kids between 8 and 17  are required to wear a seat belt that's been properly adjusted and fastened. Again, this law describes the minimum legal requirement. Most children will not be ready to leave boosters until they're at least 10 to 12 years old and can pass the 5-step test. In other words, for the first several years of this age range, the best options for kids are booster seats. High-back boosters are also better than backless boosters, as they offer side impact protection for the head, neck, and torso, which are the most important parts of the body. Seats like the Frontier and Pinnacle remain my top choices for the forward-facing and booster-years until children are ready for the adult seat belt.
When must children in New Jersey sit in the back or front seats?
Finally,while the law only requires children to sit in the back seat until they turn 8, children should sit in the back seat until they're physically and psychologically mature enough to use the adult seat belt system, which again, typically won't occur for most children until they are at least 10 to 12 years old.  Even at that point, it's still safer for children to sit in the back for the same reason it's safer for adults to sit in the back seat; it offers more protection than the front seat for frontal collisions as well as in side collisions.
Exceptions in New Jersey, full legal text, and ramifications for car seat laws in the United States
If you need to transport a child in a vehicle that doesn't include rear seats, such as a two-seater convertible or a pickup truck with a standard cab, you can legally install a car seat in the front passenger seat. However, rear-facing car seats are not allowed in this position unless passenger front airbags are either turned off, disabled, or not present.
You can read the full legal text here. Overall, these are good new laws, although they're still not up to where we should be in terms of best practices in rear-facing, forward-facing, or booster use. With these measures, with the rear-facing one being the most important, New Jersey becomes the first state in the United States to require rear-facing until 2. Hopefully other states follow suit, and the conversation can move toward encouraging extended-rear facing and harnessing across the country.
—
If you find the information on car safety, recommended car seats, and car seat reviews on this car seat blog helpful, you can shop through this Amazon link for any purchases, car seat-related or not. Canadians can shop through this link for Canadian purchases.