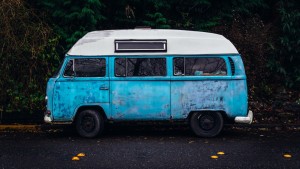 This is the fourth installment in a series I've been writing to help parents, families, and individuals of all ages figure out how old is too old when it comes to choosing a safe car, minivan, or SUV. I first established a baseline called "Safety Level 1", which involved vehicles with 3-point seat belts for front occupants, frontal driver and passenger airbags, and a good moderate overlap crash test score. This was the minimum level of safety I felt was worth buying, and I explained my rationale for these requirements.
I then added Level 2, which included the features of Level 1 and added side airbags, good side impact scores, and ESC. At this level, occupants would be protected from the most common fatal collisions (head-on, moderate frontal overlap, and side) while also receiving one of the biggest safety boosts since the seat belt, Electronic Stability Control. This was the minimum level I personally considered for any vehicles we purchased in my family.
I then added Safety Level 3, which added the features in Level 2 and focused on a.) further reducing the risks inherent in frontal collisions via good performance on the IIHS' small overlap test and b.) providing protection from deaths in rollovers via side airbags designed to activate during impending rollovers and strong roofs designed to maintain structural integrity during active rollover situations.
Today's level, Safety Level 4, includes the features in Level 3 and adds to them a superior level of front crash prevention, or essentially a high speed (25 mph) autobrake. As in each previous level, my goal isn't to profile every vehicle meeting this standard, but to highlight the oldest and most affordable vehicles offering this level of safety to individuals and families.
Safety Level 4: Safety Level 3 + Superior Frontal Crash Protection
Levels 1 and 2, and 3, as I noted above, focused on a.) frontal crash protection, b.) side crash protection, c.) and rollover protection via strong roofs, roll-sensitive airbags and stability control. A vehicle with these features (i.e., those in Safety Level 3) offers an extraordinary amount of protection in most collisions with vehicles of similar size. However, just as ESC helps reduce the risks of single vehicle crashes occurring in the first place, frontal crash prevention systems–the focus in Safety Level 4–help reduce the risks of frontal collisions with stopped vehicles or objects. It's another step toward autonomous driving, and while it's unlikely to save the lives of vehicle occupants at these speeds, it can significantly reduce the risks of personal injury as well as property damage.
A vehicle with superior frontal crash prevention, per the IIHS, is capable of significantly reducing speeds or completely avoiding collisions with stopped vehicles at 12 mph and 25 mph. I'll take things a step further. I'm interested in vehicles that can offer such protection not when you purchase the optional SuperTechnologyWhizBang package, but by default. I fully support purchasing used vehicles with optional safety add-ons (I've done so for years with my personal vehicles), but throughout this series, I've profiled the earliest vehicles to make particular safety features standard.
The goal here is to make choosing a safe vehicle fool-proof for individuals and parents; rather than navigating through trim-levels (e.g., in the Toyota Sienna, side airbags were standardized in '04, but ESC was only available on particular options and drivetrains until '08, when it became standard, which is why the Sienna doesn't appear in Safety Level 2) and option lists, I want you to know the vehicle I'm recommending is one that will keep you and your loved ones safe.
Now that I've explained what I find important at this level, here are examples of some of the oldest and most affordable vehicles that meet this safety threshold. The oldest only dates back to 2015; this is still bleeding-edge technology. I left out coupes and sports cars and focused on vehicles that could practically be used by both individuals and families: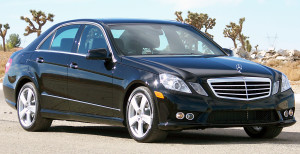 2015+ Mercedes E-Class
The award for the oldest vehicle on this list goes to Mercedes-Benz's E-Class. I've profiled the E-Class several times in various budget buys, as well as in my ranking of cars most resistant to side impact collisions; it is one of the safest cars on the road, hands down. It's also one of the few to make superior-high speed autobraking a standard feature; the IIHS rated a 2015 model as capable of fully avoiding a 12 mph collision and capable of reducing a 25 mph collision to a 4 mph collision.
The addition of an optional Pre-Safe Brake package led to the collision being completely avoided, but what was capable with the standard E-Class was already above and beyond what any other vehicle on the road could do in 2015. The addition of potentially life-saving technology before other manufacturers isn't new to MB's repertoire; some of their vehicles had ESC in the 1990s, despite it not becoming a federal mandate in the US until 2012.
Beyond the features standard to Safety Level 4, the E-Class also comes standard with a driver knee airbag and automatically adjusting head rests. The former is present in multiple vehicles on this list; the latter is only available in the E-Class.
My 3 across guide to the E-Class is available here.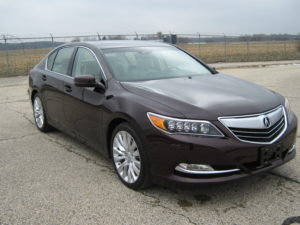 2016+ Acura RLX
The RLX is Acura's answer to the E-Class, and it's definitely a match when it comes to safety features. Its standard Collision Mitigation Braking System was rated by the IIHS as capable of fully avoiding 12 mph and 25 mph collisions, which was even better than the E-Class. It currently has the best front crash prevention system of any car tested by the IIHS as a result. If that weren't enough, it also comes with a driver knee airbag.
My 3 across guide to the RLX is coming soon.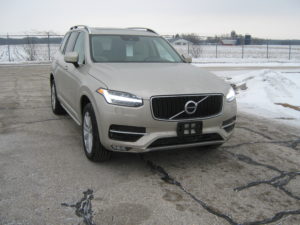 2016+ Volvo XC90
I profiled the 1st gen XC90 in Safety Level 2 and Safety Level 3, and the 2nd gen XC90 takes things up a notch by appearing in Safety Level 4. Its standard City Safety front crash prevention system was rated by the IIHS as capable of fully avoiding collisions at both 12 mph and 25 mph. Like the E-Class and RLX, it also comes standard with a driver knee airbag. Beyond this, the current gen XC90 is one of the best vehicles in the last two years you can be in when it comes to surviving a side impact collision.
My 3 across guide for the XC90 is available here.
The 2nd current generation Q7 is currently the safest passenger vehicle you can buy to protect you in a side impact collision.
As with every vehicle on this list, it also comes with standard front crash prevention technology rated "superior" by the IIHS, and in the Q7's case, capable of completely avoiding a collision at 12 mph and reducing a 25 mph collision to a 2 mph collision. That's not quite as good as the RLX or XC90, but it's still quite good. It's also the first vehicle on the list so far not to feature a driver knee airbag.
My 3 across guide for the Q7 is available here.
As you can see, there are only a few safe vehicles from the mid-to-late 2010s with excellent front crash prevention systems included as standard features. The technology is new, and it will take time for it to percolate through the vehicle fleet. However, it's important to note that you can find superior levels of front crash prevention in additional vehicles for less money if you're willing to go hunting for used models with optional upgrades. For example, the Subaru Outback features optional superior frontal crash prevention from 2013 onward under the "EyeSight" package, but it's not a standard feature, so you'll have to search for it specifically if you want to save money by buying an earlier model.
As with Safety Level 3, at this point, if you're driving a vehicle with these features and those highlighted in earlier Safety Levels, you're already driving one of the safest vehicles on the road. That said, if you're interested in yet another tier of safety, you'll be interested in semi- and fully-autonomous driving technology, which will comprise Safety Level 5 in the next few years. We're not there yet, but we're getting there.
—
If you find the information on car safety, recommended car seats, and car seat reviews on this car seat blog helpful, you can shop through this Amazon link for any purchases, car seat-related or not. Canadians can shop through this link for Canadian purchases.