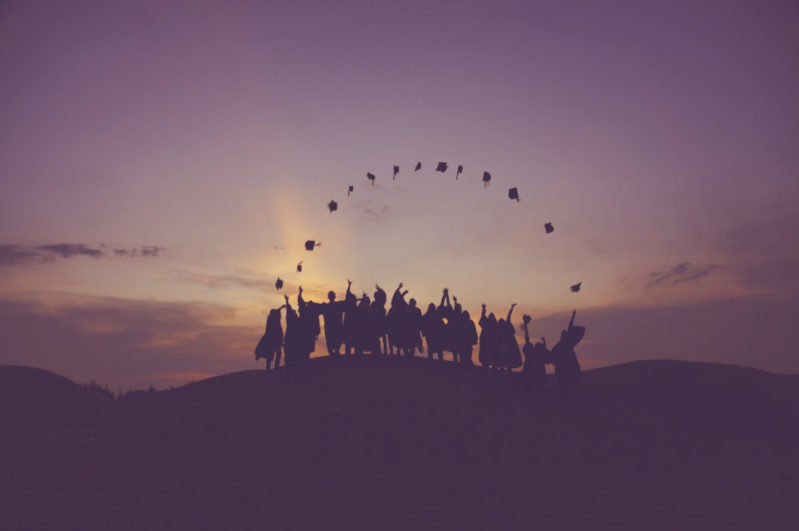 If you're a parent of young children, car safety can be complicated in a number of ways (how long do you rear-face? how long do you keep them in a 5-seat harness? when do you stop using boosters? when can they sit in the front seat?). However, you've got one big advantage, and that's that you typically are the one responsible for driving your children everywhere. But this inevitably changes once your kids become old enough to drive if you gift them a vehicle or if they buy their own. What then?
Your worries don't end once they're old enough to strap themselves in and turn the key. In fact, in a way, you've just traded one set of worries for another; this is particularly the case if you've got a male teen (or young adult) driver, given
their extremely high propensity for fatal crashes compared to female teen drivers
, or all other drivers in general. What can you do to keep your high-school or college-aged kids (because they're always your kids, no matter how old they get) safe?
That's precisely what this article's about. I'm not going to go into general safe driving tips (like
avoiding speeding
, driving on the right,
using DRLs
, etc) here; those topics are well worth pursuing and applying, but this article is focused on safe and affordable choices for high school- and college-aged drivers.
What do you define as safe and affordable when it comes to a good car for a teen / high-school / college driver?
As I've noted in previous articles on teen drivers, I'm not a fan of the theory that the least experienced drivers (teens, high-schoolers, and college students) should be placed in the heaviest and largest vehicles to keep them safe at the expense of every other driver, pedestrian, and child who shares the roadway. This approach ultimately makes the roads less safe for everyone, and research has shown certain small cars can be much safer than much larger ones; what matters most is the behavior of the driver.
Instead, I recommend only small cars and SUVs and mid-sized cars and completely leave out mid-sized and larger SUVs, minivans, and pickup trucks, which are unnecessary for most teenagers and high schoolers (who ideally should either be driving with parents or driving alone, and certainly shouldn't be driving with other teens). Even college students don't need vehicles capable of hauling thousands of pounds of anything or more than 4 passengers at a time (and ideally, they shouldn't be carrying more than one passenger).
Furthermore, all of my recommendations are around the median price parents are spending ($5,327), and all of my recommendations include vehicles with side airbags, ESC, and good frontal and good side crash scores. Unlike in my previous teen safety ranking, I removed vehicles with only acceptable side crash test scores, as more vehicles have since become available within the budget limit with good side scores. And because fuel isn't free, I also looked at the fuel economy of each vehicle on the list and provided the numbers below. Keep in mind that these are the pre-adjusted (pre-2008) EPA numbers with older vehicles; what you actually get will be less if you drive more aggressively. All prices are based on private party costs in September 2016 in the Chicago metro area.
The safest used cars for teens, high schoolers, and college students in 2016
Mini cars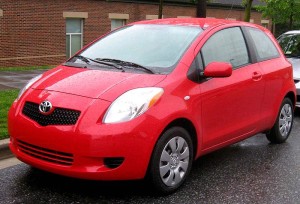 2010+ Toyota Yaris
The Yaris is a good choice for teens on a budget who prioritize fuel economy; the EPA ratings are 29/35 city/highway in the automatic and 29/36 in the manual. From 2010 onward, ESC is standard, while side airbags are standard from 2009 onward. As with every vehicle on this list, it has both good frontal and side crash test scores. It also has the lowest horsepower on the list at 106, which makes it the safest teen choice, since cars that don't come with a "fast" reputation are less likely to be used for speeding.
Small cars
The Forte is the only small (compact) car to make the list of safe choices for teen drivers in 2016. It boasts good front and side crash test scores, side airbags, and ESC standard. It's rated at up to 26/36 city/highway, making it one of the most fuel-efficient vehicles on this list. I'm also a fan of its low top horsepower (173); when it comes to teen drivers, the lower that figure, the better. And additionally, it's one of the few vehicles on this list with a good roof strength rating and an existing small overlap rating, even though that's unfortunately marginal.
Small SUVs
200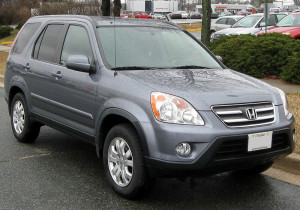 5+ Honda CR-V
The CR-V, along with the Yaris, is one of the two most reliable vehicles on this list, and is highly recommended for parents who would like vehicles their teens can pay to repair due to low maintenance costs. It comes with ESC and side airbags as standard features from 2005 onward. It has both good frontal and side crash test scores and was rated at 23/29 in the automatic FWD. It's also one of very few vehicles on the list with an AWD option. I'm also a fan of the lower horsepower at 160 hp.
The Outlander is one of only two small SUVs to make the cut, and it's another good choice for teens. Originally rated at up to 20/27 mpg city/highway, it's also fuel friendly. An additional safety bonus is the fact that it comes with an acceptable roof strength rating; most of the vehicles on this list weren't evaluated for roof strength by the IIHS due to their age. Horsepower is higher than I'd like at 220 hp, but no vehicle is perfect.
Mid-sized cars
The TL is essentially a fancy and slightly larger Honda Civic, which says good things about its reliability. It's also one of the best mid-sized cars on the list when it comes to fuel economy, with old EPA ratings as high as 20/30 city/highway in the manual and 20/28 city/highway in the automatic transmission. A significant downside is the large amount of horsepower; 270 hp is more than any teenager needs on the road.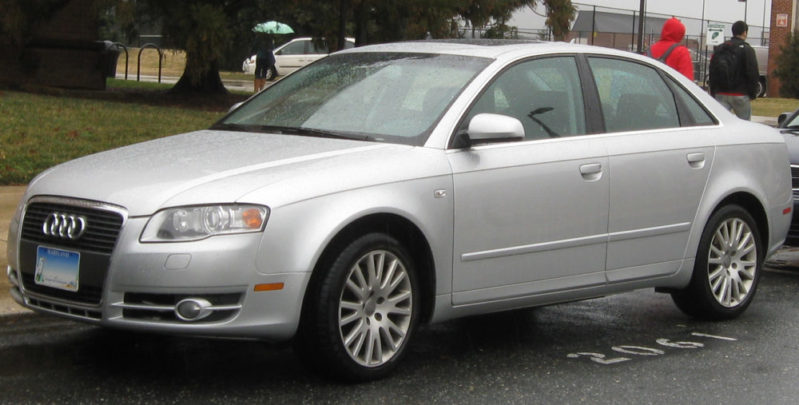 The A4 is a souped up Volkswagen, which means it's going to be expensive to maintain. However, it's loaded with safety features and was rated at up to 24/32 city/highway, meaning you'll save a bit at the pump (although you'll then pay it back by having to fill up with premium…). The main negatives to the A4 beside the cost of maintaining them (which is huge) is the horsepower; they're available with up to 255 hp, which is far more than any teen driver needs.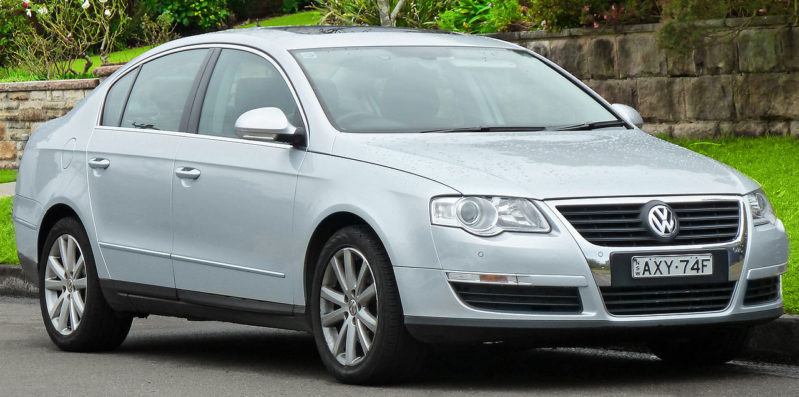 The Passat is another of several VW's to make the list, which speaks well of VW's commitment to safety (if not to their resale value). The Passat is essentially a less fancy and slightly larger A4, and is one of the largest vehicles I'm willing to recommend. Mileage is good at up to 23/32 city/highway in the manuals and up to 22/31 city/highway in the automatics in old EPA ratings. Downsides include maintenance and the availability of up to 280 horsepower, which is by far too much. It's also one of the few vehicles on this list to come with a good roof score.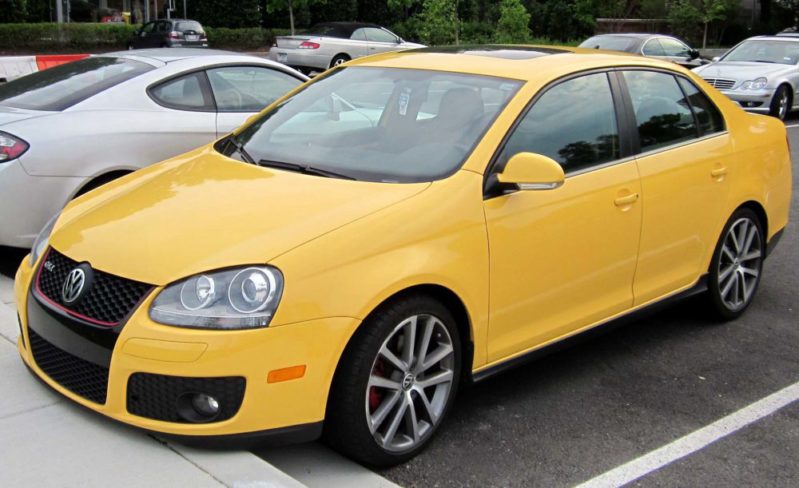 The Jetta sedan and wagon didn't make my affordability list last year, but have since fallen into the 5k price range, partially due to VW's recent emissions scandals. It's not going to be a very cheap vehicle to maintain compared to many others on the list, but it's solid from the safety standpoint. As with its larger sibling the Passat, it comes with a good roof strength score. Mileage-wise, it's at the top of the list, with up to 30/41 city/highway available, although this will require the diesel. Horsepower isn't terribly high, topping out at 200 hp (remember: less is better).
The Malibu is the first domestic vehicle to make the list, but holds its own well, coming in with a good roof strength score and up to 22/33 city/highway miles per gallon. Horsepower is the downside here, as it tops out at 252 hp, which, along with the size of the Malibu, could encourage more risk-taking behavior (though it's still better than the truly excessive amounts in the Passat and TL).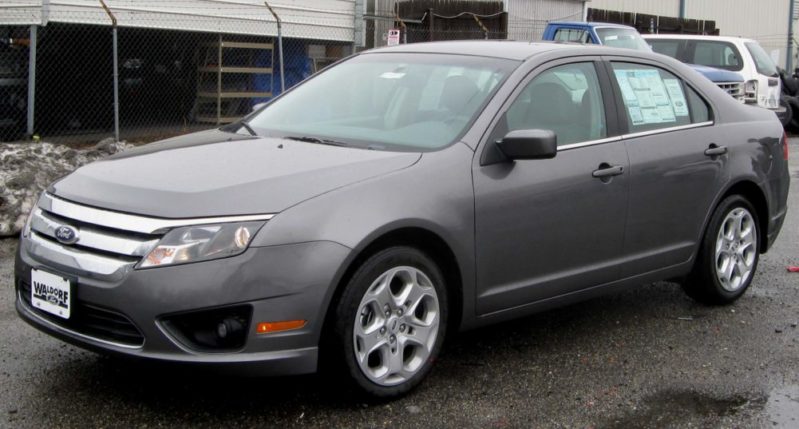 The Fusion also represents the domestics well with a good roof strength score as well as all of the other safety features common to vehicles on this list. Mileage is even better than that in the Malibu, with up to 23/34 city/highway available in the "S" configuration. Horsepower, again, is the main downside, topping out at 263 horses.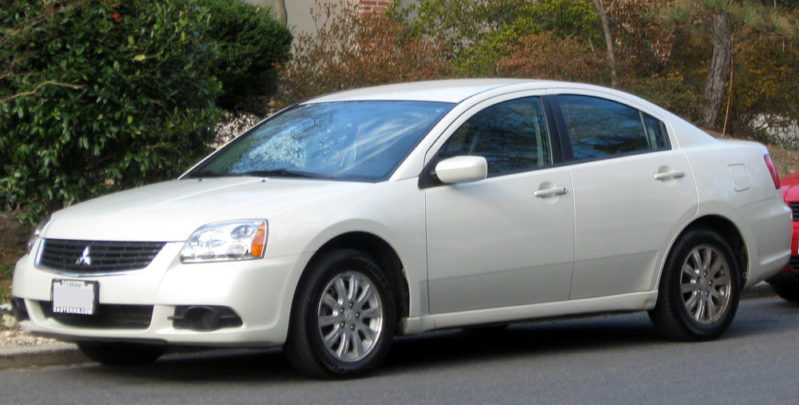 2010+ Mitsubishi Galant
Finally, the Galant makes an appearance, although I add it with hesitation since Mitsubishi no longer makes vehicles in the US and appears to be retreating from the US market, which could make spare parts more difficult to find in the future. That said, the Galant is a strong vehicle, and offers an acceptable roof score and up to 21/30 city/highway miles per gallon. Horsepower is also a wonderfully restrained 160 hp.
So would you recommend avoiding high horsepower vehicles for my teen driver, Mike?
Absolutely. While not every teen will use a vehicle with lots of horsepower irresponsibly, if it's a risk you can avoid, it's worth avoiding. This is especially the case if your child is male, since teenage boys are far more likely to engage in risky behaviors while driving than female teen drivers, which is reflected in the significantly higher driver death rates for male teens than for female teens.
I hope you've found this article helpful and informative as a parent interested in finding safe and affordable transportation for you high-school or college-aged child. We can't protect them from everything, but we can certainly keep them safer without going into debt or making the roads less safe for others in our communities.
—
If you find the information on car safety, recommended car seats, and car seat reviews on this car seat blog helpful, you can bookmark and shop through this Amazon link. Canadians can bookmark and shop through this link.