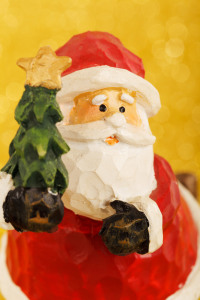 The holidays are my favorite time of the year, hands down. I love winter, sledding, spending time with my wife and kids, putting on the snow tires, and yes, gifting car seats to friends and family!
Yup. If you're wondering what to do for your loved ones as we approach the holidays and Christmas gift-giving, my top recommendation would be a good car seat. I know, it sounds strange in a world full of tablets and big screen TVs. However, even though you might not think of car safety as the holidays approach, the truth is that car accidents are the number one killers of children between 1 and 13, and if there's anything we can do to keep our children safe, as well as the children of our dear friends and extended family members safe, it's worth doing. To me, that means being open to new car seats when necessary, and it means being aware of the mistakes we make too often with our car seat installations, especially with the miles so many families will put on their vehicles in the next few weeks.
The holidays are a time when we should be joyful and celebrating time with our loved ones. However, there are many families around the country who will sadly lose loved ones, including children, to preventable car accidents. Each year there are more stories, but the one that comes to mind was one from some years ago that took the life of an infant while her family drove home from a Christmas party on Christmas day.  Her father reportedly fell asleep at the wheel and crossed the center line. However, every occupant in both vehicles survived, except for the 13-month old baby.
If there's anything we can do to reduce the likelihood of our children being injured or worse this Christmas, we should do it, and do it gladly.
These are my favorite car seats currently on the market. I chose them based on how well they fit a range of children, how easy they are to safely and correctly install, and most importantly, how long they allow children to rear-face. Each of these seats will make a great holiday gift that will give the gift of safety whenever children are in cars for the next several years. In order to learn why these kinds of seats are important, be sure to read my guides to extended rear-facing, extended harnessing, and boostering.

Because I've spent years writing about car seats and child safety, I'm always up for scouring the safest seats on the market at all price points. Here are a range of the best convertible car seats, combination, infant, and booster seats that I find myself recommending repeatedly when parents ask me for safe and affordable car seats that fit in most vehicles. Check out my 3 across vehicle guides for additional suggestions for your particular vehicle.
I've included my personal evaluations of each seats, links to reviews I've written, and direct links to Amazon pages for when you're ready to make a purchasing decision.
Good luck shopping and I wish you the safest of travels and family times as we approach the end of the year. Please remember to rear-face until 4 if possible, forward-face until 8 if possible, and booster until your child passes the 5 step test. It takes a bit of work to do so, but the rewards in keeping your kids safer for longer are worth it.
Looking for more car seat reviews, recommendations, and tips on best practices? You can read all of my reviews of recommended car seats here. Friends in Canada, your recommended list is here.
The 5 Top Convertible Seats that Rear-Face to 50 pounds
The Graco Extend2Fit – Review Here, Buy Here.
The Clek Fllo – Review Here, Buy Here.
The Diono Rainier – Review Here, Buy Here.
The Clek Foonf – Review Here, Buy Here.
The Diono Pacifica – Review Here, Buy Here.

These are the five best car seats available today in the United States when it comes to extended rear-facing. Any of these seats will allow you to rear-face just about any child from birth until age 5, and any of these seats will also allow you to forward your face afterward for some amount of time.
The Graco Extend2Fit is the best value for your money if you're purely interested in rear-facing for the longest amount of time, as it features the highest effective height limit when rear-facing. The Dionos are the best value for the money if you're looking to maximize the time you spend between buying car seats, as both offer longer forward-facing usable times than the Clek seats, and also include booster modes, even though those modes aren't going to be useful for some kids. The advantage of the Clek seats is that they're as narrow as convertible car seats get, which means it's possible to fit them 3 across in just about any vehicle.
My favorite seat of the five is the Fllo, followed by the Rainier and Extend2Fit, but you can't go wrong with any of them. No seats on the market will allow you to rear-face longer than these 4, and since rear-facing is the safest position we can place our children in whenever traveling with them in a vehicle, this is where you want to be if you can afford it in terms of child safety.
Remember to pick up the infant insert as well if you're buying one of the Cleks and want to use them from the day you leave the hospital, otherwise you'll need to wait until your child has head control and can sit up independently. Similarly, if you're buying one of the Dionos, make sure to pick up an angle adjuster so you'll have a reasonable amount of room when driving or sitting as a passenger in the front row of your vehicle.
The 4 Best Convertible Seats for Rear-Facing to 40 pounds
The Britax Advocate ClickTight – Review Here, Buy Here.
The Britax Boulevard ClickTight – Review Here, Buy Here.
The Britax Marathon ClickTight – Review Here, Buy Here.
The Chicco NextFit – Review Here, Buy Here.
The 40 pound convertible seat market is packed, but these seats stand out time and time again. They all have astronomically high seat backs, which means that your children are all but guaranteed to reach the 40 pound weight limit before they need to be forward-faced. Of the seats, the Advocate offers the best side impact protection, while I think the Boulevard or NextFit are the best value.
3 Great Convertible Seats on a Budget (i.e., at or under $150)
The Graco MySize 65 – Review Here, Buy Here.
The Graco Size4Me 65 – Review Here, Buy Here.
The Graco Contender – Review Here, Buy Here.

When it comes to absolute value for rear-facing, you can't get any better than the Graco clones, including the MySize 65 (which is almost exactly the same seat as the Head Wise 65), the Size4Me 65, and the Contender. In fact, these are my three favorite convertibles, bar none, under $150. I have all three seats installed in family vehicles right now, and between the three, the main differences are that the MySize 65 has more side impact protection and head support, while the Size4Me feels a bit bony in comparison due to the thinner fabrics used. The Contender only comes with one set of LATCH anchors and takes up a bit more space when rear-facing. As a result, I'd choose the MySize or Size4Me over the Contender if you can afford it. All three seats are great, however, and come with exactly the same height and weight limits.
3 of the Best Infant Seats that Rear-Face to 35 pounds
  
The UPPAbaby MESA – Review Here, Buy Here.
The Peg Perego Primo Viaggio 4-35 – Review Here, Buy Here.
The Cybex Aton 2 – Review Here, Buy Here.
When it comes to infant seats, I'm looking for ease of installation and ease of use, and these three seats are the best in the market when it comes to both of those factors, as well as when it comes to stroller compatibility in the case of the UPPAbaby MESA. Of the three seats, my favorite is the MESA, but all three are solid choices and are among the best in the market in rear-facing weight limits for infant seats.
The 2 Top Infant Seats on a Budget (i.e., under $200)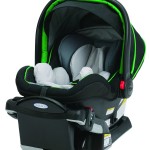 The Chicco KeyFit 30 – Review Here, Buy Here.
The Graco Snugride Click Connect 40 – Review Here, Buy Here.
If you're interested in infant seats below $200, Chicco and Graco are doing excellent jobs with the KeyFit 30 and the Click Connect 40. The KeyFit 30 is very user friendly and compatible with a range of strollers, including the Bravo, while the Click Connect 40 will allow many children to rear-face well past 1 without needing to switch seats due to its additional height.
Personally, I'm a fan of just starting out with a great convertible so you don't have to switch later on in order to keep rear-facing, so if I had $200 and a baby on the way, I'd go with either the Head Size 70, Size4Me, or Contender and skip the infant seat stage. However, if that's not an option or if you need to be able to transport your infant in and out of a vehicle without waking him or her, then these are two great infant seats that won't break the bank.
The 2 Top Combination / Booster Seats that Forward-Face to 90 pounds and Booster to 120 pounds
 
The Britax Frontier G1.1 – Review Here, Buy Here.
The Britax Pinnacle G1.1 – Review Here, Buy Here.
The Frontier and the Pinnacle are combination seats, which means they can both be used as forward-facing harnessed seats and as booster seats. Often seats that do one thing well do something else poorly. However, in this case, you're looking at the two best forward-facing seats and the two best booster seats available in the United States as of this writing. I think that's pretty cool.
There isn't another car seat that does either of these jobs (forward-facing or boostering) better than these two seats. I love the Frontier and Pinnacle because if you buy either, it's pretty much guaranteed to last your child until s/he no longer needs a car seat any more (i.e., when s/he can pass the 5-step test). That's pretty awesome in my books.
Best3 Booster Seats with More than 20″ of Shoulder Height
The Clek Oobr – Review Here, Buy Here.
The Maxi-Cosi RodiFix – Review Here, Buy Here.
The Kiddy Cruiserfix Pro – Review Here, Buy Here.
Although the Frontier and Pinnacle are my favorite boosters, if you're not able to pick either of them up or are on a shorter budget, then your best best will involve the Oobr, RodiFix, and CruisterFix pro. Of these, the Oobr is my favorite; it has a long history of quality and is a solid choice for belt positioning and keeping kids safe until they're old enough to use the adult seat belt.
—
If you find the information on car safety, recommended car seats, and car seat reviews on this car seat blog helpful, you can bookmark and shop through this Amazon link. Canadians can bookmark and shop through this link.