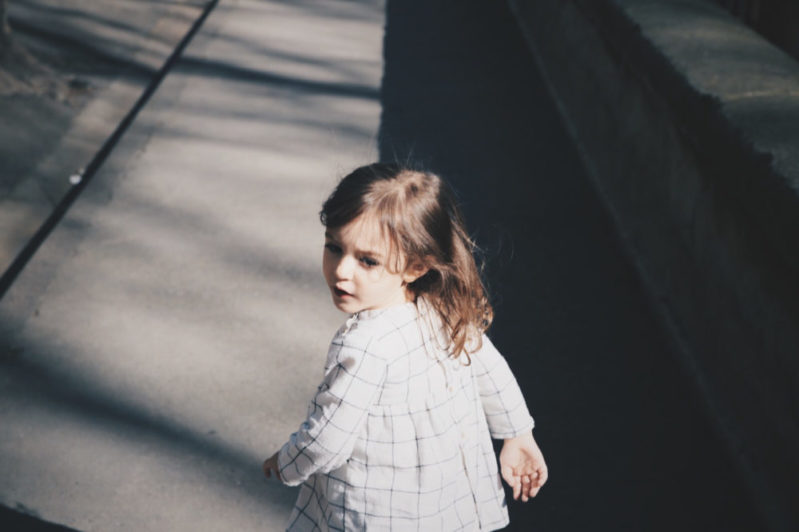 There has never been a better time to buy a car seat in the United States than today in 2017. It's not so much because the technology has gotten better, even though there have been slight improvements here and there; it's because Americans are more aware than we've ever been about best practices in car seat safety. More parents than ever are rear-facing until 3, 4, or 5, even though the number is still far smaller than it would ideally be, and is in countries like Sweden and Norway. More parents than ever are keeping children harnessed (forward-facing) until their children are able to safely sit in booster seats, instead of rushing to booster far too soon (remember, preschoolers don't belong in booster seats. Neither do most kindergartners, for that matter). Farther along, more parents than ever are keeping their children boostered until they pass the 5-step test, even if that means boostering until 10 or 11 (or later!). And finally, more parents than ever are keeping their children in the back seat until 13 instead of placing them in the front seats during the elementary school years. To put it simply, we're getting the word out there, and parents are listening.
However, with that said, parents can't follow best practices without the right car seats, and parents can't use the right car seats if they can't afford them. Given the fact that the poverty rate in the US is somewhere around 13-14% each year and the 2017 federal poverty rates are $24,300 for a family of 4 (e.g., 2 adults and 2 children), $20,420 for a family of 3, or $28,750 for a family of 5, it's no surprise that many parents aren't following best practices simply because they don't believe they can afford to. Fortunately, as parents become increasingly aware of best practices, car seat manufacturers and retailers respond by making seats that allow for best practices more affordable. Today we'll look at my favorite seats for following best practices for car seat use from birth through infancy, the toddler and preschool years, the elementary years, and the middle school years. Each seat slots in under $200 while allowing parents to keep their children restrained as safely as possible for their unique stages of physical, cognitive, and emotional development.
The Best Car Seat for Infants and Babies Under $200 in 2017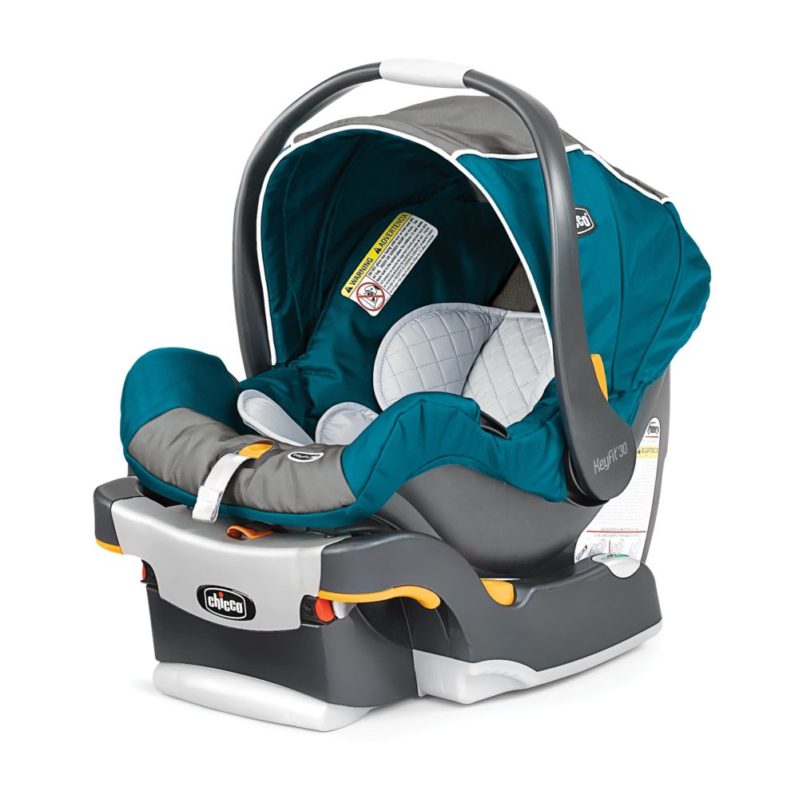 When leaving the hospital with your baby, you're going to need a car seat. Yes, you can technically leave without one, such as if you plan on walking or taking the bus, but it's going to be most comfortable and practical (and the only legal option if you plan on using a car, minivan, SUV, or pickup truck) to use a car seat. You can use a convertible car seat, and there are a number of parents who start their kids directly in convertibles (e.g., the Graco Extend2Fit) to avoid the hassle of switching seats within the next year when the infant seat is outgrown. However, most parents find it simplest and most convenient to simply use an infant car seat; these can plug in directly into bases in vehicles and detach for use on the go, allowing you to transfer sleeping babies from the car to the store (or home, if you're lucky). Of these seats, the Chicco KeyFit 30 (review here, buy here) is my favorite sub-$200 option. It's simple, safe, well-designed, and easy to use.
The Best Rear-Facing Car Seat Under $200 in 2017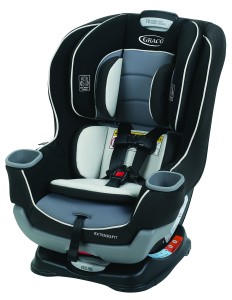 Although it's more convenient to start with an infant seat, a number of parents will go straight to the convertible car seat (one that rear- and forward-faces) to avoid needing to switch seats in a year when their baby outgrows the infant seat. Whether you choose the convertible seat from the start or after the infant seat stage, it's a seat you're going to need if you plan on extended rear facing (which is what you want to do). When rear-facing, the number one rule is the longer the better. Rear-facing is safer than forward-facing at every stage of life (even adulthood), but it makes the biggest difference during the early years. Most Americans forward-face by 1.5; in Sweden and Norway, most parents don't until 4 or later. That's the goal here, and the cheapest seat to make it possible is the Graco Extend2Fit (review here, buy here). With a 50 pound weight limit and 49″ height limit, you're virtually guaranteed to get nearly all children to at least 5, which means you can rear-face through the preschool years into kindergarten, keeping your children as safe as possible during the years where single biggest killer of children is car traffic.
The Best Forward-Facing, Combination, and Booster Car Seat Under $200 in 2017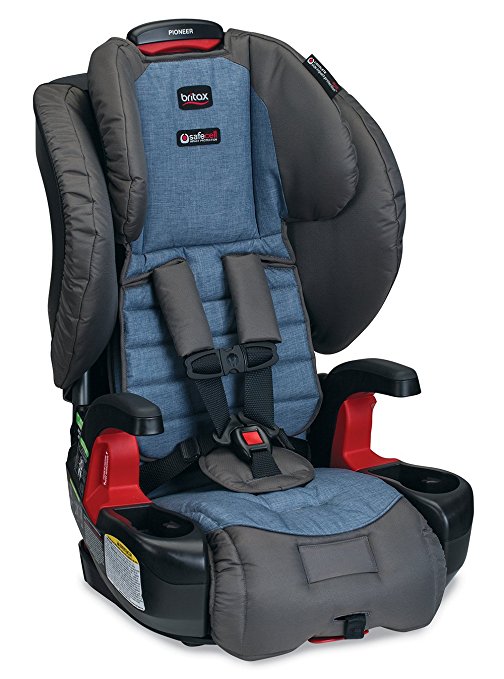 Once done rear-facing, you'll want to forward face until your child is capable of using a booster seat as safely as s/he'd use a forward-facing seat. For some kids, that's as early as 5, but for most, it's closer to 7. The Britax Pioneer G1.1 (review here, buy here) is the best seat under $200 that takes the work out of making either decision. It's a combination seat, which means it can be used either harnessed as a forward-facing seat or sans harness and with seat belt as a high-back booster. The research states that high-back boosters are as safe as harnessed seats once children are safe enough to use them, but since this seat will allow you to forward-face while harnessed until 70 pounds and 56″ in height, if you don't want to worry about whether or not your child can maturely sit, even while sleeping, in position while using a seat belt, you can simply keep the seat in harnessed mode until your child is 7 or 8 and you're completely sure. Once you switch to booster mode, you won't be tempted to skip the five step test for seat belt readiness; with a 120 pound and 60″ height limit, the odds are strong that your child will still fit in the Pioneer when s/he's 10-12 and ready to test out into a seat belt.
Are good car seats more affordable than ever? Yes!
In conclusion, I hope you'll agree with me that things have never been better with regard to car seat safety than today in the United States. Whether in the diffusion of safety knowledge or in the availability and affordability of seats that actually comply with best practices, we're slowly moving toward a safer society that recognizes and makes steps to ameliorate the very real dangers of auto traffic. As a quick note, remember that before summer 2014, there was only one seat in the United States that allowed rear-facing until 50 pounds, the Clek Foonf; now there are more than half a dozen, and the number only continues to grow.  Car seats are only part of the overall safety picture, of course; how we drive, what we drive, and how our national driving culture is structured together make up the lion's share of the differences in driving death rates from one country to the next, but every step in the right direction brings us closer to the goal of a safer world.
—
If you find the information on car safety, recommended car seats, and car seat reviews on this car seat blog helpful, you can bookmark and shop through this Amazon link. Canadians can bookmark and shop through this link. You can also buy my books on auto safety here.