When it comes to best practices in auto safety, knowledge is power. For readers who'd like more information on the various topics covered in the blog in a concise and readily-digestible format, here are a number of books I've written on auto safety and on how to put best practices into use to protect your loved ones. As each book becomes available for purchase online, I'll add the relevant links here.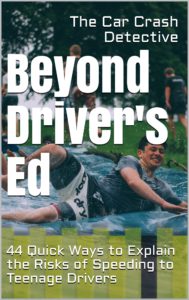 Beyond Driver's Ed: 44 Quick Ways to Explain the Risks of Speeding to Teenage Drivers (2017) is my first book. It provides an introduction to the risks of speeding in clear, easy-to-explain terms.
Within the book I emphasize the situations in which teenagers are most likely to speed and how to reduce the likelihood of teens engaging in this and related high risk behaviors.
Each of the 44 ways outlined is evidence-based and designed to help you either initiate conversations with your teens about reasons to drive safely or to allow your teens to digest the information independently without Mom and Dad's help.
You can buy this book at Amazon here (or via Canada or the UK).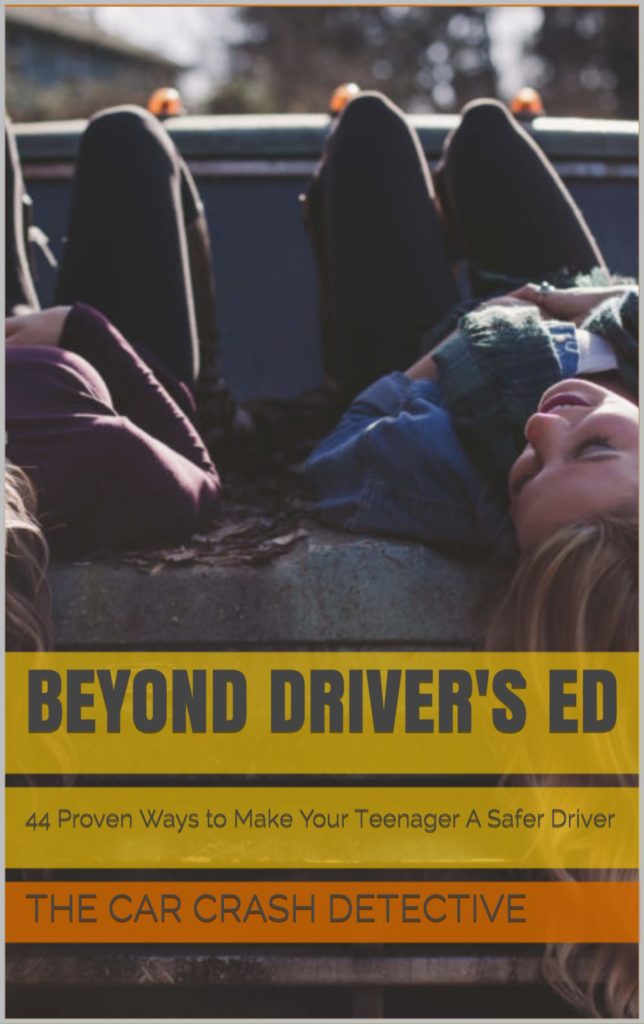 Beyond Driver's Ed: 44 Proven Ways to Make Your Teenager A Safer Driver (2017) provides a thorough introduction to defensive driving.
Within the book I explore 44 techniques for keeping your teens as safe as possible, through a combination of cognitive techniques, parental influence, and the selection and maintenance of suitable vehicles.
The book is written for both parents and adolescents and, like every book in the BDE series, is designed to help initiate conversations between parents and teens or be absorbed independently by adolescents. The book is designed to be read in conjunction with the other books in the series, but may also be used as a standalone text.
You can buy this book at Amazon here (or via Canada or the UK).
—
If you find the information on car safety, recommended car seats, and car seat reviews on this car seat blog helpful, you can shop through this Amazon link for any purchases, car seat-related or not. Canadians can shop through this link for Canadian purchases.