Choosing the right car seat can be difficult enough when you have a healthy, full-term infant in a large vehicle for 3 across, but what do you do when you have a smaller infant, or multiples, like twins or triplets? What happens if you have a much smaller car than normal? The Combi Coccoro is designed to answer these kinds of questions elegantly and safely.
Combi Coccoro – What's the big deal?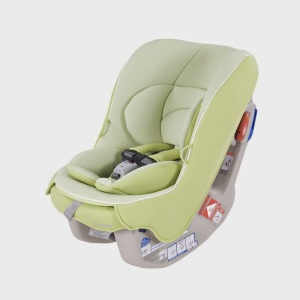 The Combi Coccoro looks like a doll's car seat, but functionality is what's important, and in terms of functionality, this is one of the best car seats for fitting premature infants and fitting children in small cars. It's a convertible car seat, which means it can be used in multiple configurations, including as a rear-facing infant seat and as a forward-facing seat. It is a niche seat designed to enable parents to rear-face their children in very small vehicles. Is it worth it? Read on to find out!
Combi Coccoro Limits for Weight and Height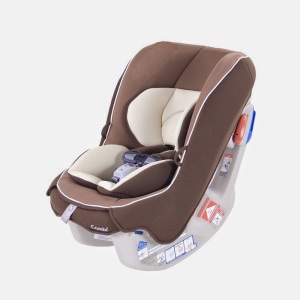 Rear-facing: 3-33 pounds. Your child's head should not reach past 1″ below the top of the headrest. There is a 36″ height limit for the child besides the 1″ rule, but the 1″ height limit is the more important one. The shell height is around 21.5″ tall, which means there's not a lot of room for growth before children will outgrow it by height.
Forward-facing: 20-40 pounds, and under 40″ in height. Your child should be at least 1, and it's recommended that s/he is at least 2. Of course, research into car safety indicates children should remain rear-facing for as long as possible (the average is 4 years in Sweden, which posts the lowest child fatality rate on Earth), and after rear-facing, the child should remain forward-facing as long as possible.
Buy the Combi Coccoro on Sale with Free Shipping at Amazon here.
Dimensions of the Combi Coccoro
The seat is 15″ wide from top to bottom, which makes it nice when installing with other seats, since there aren't any surprising protrusions. The bottom harness slots are 8″ high and the top harness slots are 15″ high. Per Combi, it weighs 14.3 pounds.

Using the Combi Coccoro

The Combi Coccoro is designed from the ground up to work well with small babies, and I love that about it. It includes an infant padding insert that is required until a baby reaches 25 pounds. However, the insert may be used until your child's shoulders are above the highest harness slots when your child is forward-facing, or until the harness slots are simply too short to fit your child. With the insert, small babies fit quite well; I've found they even fit better in the Coccoro than in a number of infant seats.
If I had to bet, I'd wager that the typical 50%ile child will be able to reach at least 30 pounds while rear-facing and would probably reach all 40 pounds while forward-facing.
The harness straps feel good on the skin and don't twist easily, while there is good padding beneath the buckle, and you can use the harness pads that come with the seat right from the start. The seat belt installation is rather straight forward, but you'll need to  pull back the cover to get the belt threaded. Similarly, the LATCH install doesn't take much time. The forward-facing install is also a typical one. Keep in mind you're only supposed to use the tether when forward-facing.
There are a variety of vehicles that can't be used well with many car seats because they're simply too small. However, I haven't found a car the Cocorro couldn't fit so far, including in a number of minicars like the Honda Fit and Kia Rio. Three across is laughably easy.
Buy the Combi Coccoro on Sale with Free Shipping at Amazon here.
Why Buy the Combi Coccoro?
This is the meat and potatoes of this car seat. The  Combi Coccoro is not the kind of seat you buy if you're looking to extended rear-face. In fact, many seats do a much better job. Every pound is precious, as the longer you rear-face, the safer your child is. In the US, parents tend to turn their children around into the line of fire at 1. In Sweden, this typically isn't done until 4. Children in Sweden are far less likely to die in car crashes than children in the US. It makes that much of a difference.
With that in mind, why would anyone consider the Cocorro? Let's be honest: the Combi Coccoro is not going to win any awards for uber-long RF weight among its fellow convertibles. However, it's designed to fill a niche, and in that respect, it does so well. It's a great seat for parents interested in rear-facing who have premature infants who simply won't fit in a number of regular-sized convertibles or infant seats when leaving the hospital. Newborns can hop right into this without using an infant seat, and it will still allow rear-facing longer than most infant seats.
The second group of parents who should consider the Combi Coccoro are those who need to fit car seats into small, small vehicles. The same applies for parents trying to rear-face in vehicles that don't have leg room or that have a tall driver or passenger in the front seats. It's incredibly skinny, so you will be able to fit three across, whether with this or with other car seats, in most vehicles that are mini-sized or larger, depending on the other seats, of course.
Something else that's neat about the Coccoro is that it's one of only a handful of seats in the United States that can currently be tethered while rear-facing as well as while forward-facing. It isn't required to rear-face tether, but rear-facing tethering does have its advantages, which I'll discuss in a forthcoming article.
The biggest strike against the Combi Coccoro is the fact that there are seats that allow you to RF significantly longer by weight and height. I also wish it had more than a 7-year product life. However, if you have a preemie or need to fit a car seat (or several) in a very small car, the Combi Coccoro will give you both while still helping you rear-face to age 2.
I recommend the Combi Coccoro wholeheartedly if it meets your needs. You can buy the Combi Coccoro in a range of colors here. Canadians can buy it here.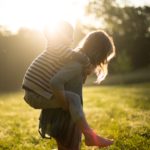 If you find my information on best practices in car and car seat safety helpful, you can do your shopping through this Amazon link. Canadians can  shop here for Canadian purchases. Have a question or want to discuss best practices? Join us in the forums!