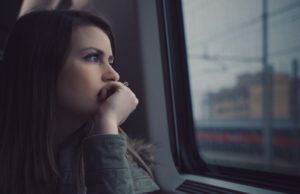 The IIHS is always looking for ways to make cars safer for insurance companies. This has good and bad ramifications for us; on one hand, because their standards are almost always more rigorous than those of the NHTSA (which should not be the case, given that the IIHS is privately funded while the NHTSA is a governmental organization), we end up with cars that pass more stringent crash tests and receive safer technologies sooner than we otherwise would have. A strong example of this is side airbag market penetration; virtually every new vehicle sold today in the United States for passenger use features side airbags with head and torso protection in the front row and head protection in rear rows.
The NHTSA has repeatedly left a number of regulatory changes to the "market", and little has been done in those areas as a result
This technology–side airbags with head and torso coverage–is incredibly important and saves lives every day; I recommend it along with ESC as the baseline requirements for a safe vehicle for families, teenagers, or single individuals. Yet side airbags still are not required in vehicles by the NHTSA. If not for the IIHS, most vehicles probably still wouldn't have them. But this is only one of many oversights by the NHTSA (e.g., their lack of standards regarding seat collapse, their general lack of efforts to promote extended rear-facing, their lack of meaningful advocacy for lower BAC levels, their tacit acceptance of high speed limits as an American tradition…). And that's not today's topic. As I was saying, the IIHS does lots of good things. But they also have their own errors and blind spots, and some of them are huge.
The IIHS encourages a number of bad policies in auto manufacturing and ignores a large swath of overall auto safety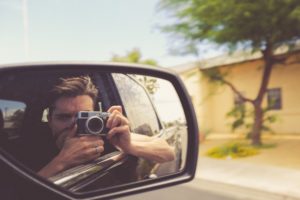 They encourage a perpetual arms race toward ever-larger vehicles, consistently ignoring the fact that placing teenagers behind the wheel of heavy vehicles makes the roads more dangerous for everyone beside such teenagers. They also deliberately ignore the greater crime of encouraging heavy vehicles in a world filled with children, pedestrians, and motorcyclists, all of whom have no defenses whatsoever against ever-larger vehicles and are more likely to be killed by them. They also pay virtually no attention to safety developments overseas, particularly Vision Zero and Safe System research and practice, which have led to dramatic decreases in car-related deaths throughout Europe while the US' numbers stagnate and periodically rise and fall with the economy. They focus nearly exclusively on one third of the auto safety triangle–what we drive, but not how we drive or where we drive; two factors that make far more of a difference than the vehicles themselves.
What's the newest IIHS small overlap crash test about?
As a result,  while I generally support the IIHS' efforts, I do so cautiously. They've recently come out with another crash test. It's the passenger-side version of their small overlap test. The reasoning behind it came from a spot check they did some years back that I wrote about here where they found most manufacturers were only reinforcing the driver side of their vehicles for the small overlap test–teaching to the test, as it were–and neglecting the passenger side. Was this actually translating into fatalities? Probably. The IIHS hinted they'd start testing this in the future, and a few years later, they've rolled out the test. Is it a good thing?
I think so. While the number of lives saved by a fleet full of vehicles with good passenger-side small overlap crash scores vs poor ones might pale as a proportion of the 35,000 people we lose annually on our bloodbath highways, every life is valuable, and if it costs manufacturers a minor amount of money to design symmetrically safe vehicles, it's worth doing. So now that they've rolled out the new test, are there any vehicles who did particularly well or particularly poorly on it?
Yes!
Which cars, SUVs, and minivans are doing well and poorly on the new passenger-side IIHS small overlap crash test?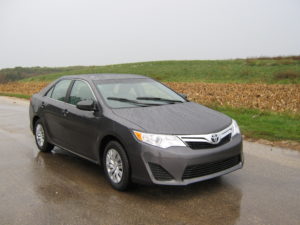 The Good: So far, a range of 2017 and 2018 mid-sized sedans have received good ratings in the passenger small overlap crash test, including the Ford Fusion, Honda Accord, Subaru Legacy, Subaru Outback, Hyundai Sonata, Mazda 6, Nissan Altima, Nissan Maxima, and Toyota Camry.
Among SUVs, the 2016-2017 Hyundai Tucscon received a good rating; it's the only tested SUV to have received such a score so far.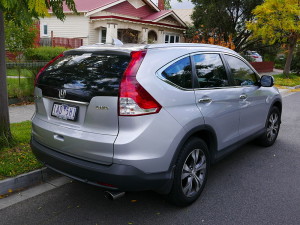 The Acceptable: The 2017 Volkswagen Jetta received an overall acceptable score due to an acceptable structural sub-score and a marginal sub-score for passenger restraints and kinematics. To put it plainly, the car's frame bent a bit more than the IIHS would have liked and the passenger dummy moved far more than they'd have liked to have seen.
Among SUVs, the 2015-2017 Buick Encore, Honda CR-V, and Mazda CX-5 received acceptable scores.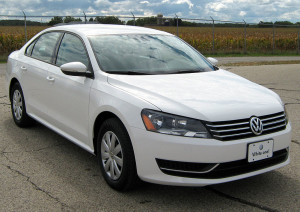 The Marginal: The 2017 Volkswagen Passat received an overall marginal score due to only acceptable sub-scores in both structure and passenger head and neck areas and a marginal passenger restraints and kinematics score. The acceptable head and neck score suggests injuries would have been possible to the head and neck (i.e., the most important parts of the body) of a passenger in a 40 mph small overlap crash with a Passat-sized vehicle or fixed barrier (e.g., a wall). The reason the score wasn't simply acceptable like that of the Jetta was because there were multiple acceptable sub-scores instead of just one paired with the marginal sub-score.
The 2018 Chevrolet Malibu also received a marginal score overall due to the same flaws as the Passat as well as an acceptable sub-score for passenger injury in the lower leg and foot areas.
The 2014-2018 Subaru Forester also received a marginal overall score due to a poor structure and safety cage sub-score and an acceptable sub-score for passenger injury in the lower leg and foot. While every other sub-score was good, the presence of a poor score meant the overall score could not be any higher than marginal.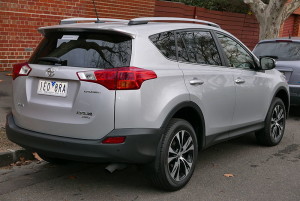 The Poor: The 2015-2018 Toyota RAV4 earned the dubious distinction of being the only vehicle so far to have received a poor overall rating. It's particularly bad since the IIHS originally tested the RAV4 back in 2016 and foreshadowed making the test an official part of their regimen, and Toyota chose not to modify the RAV4. This has happened before, such as with the original small overlap test; when the Camry received a poor score, Toyota was forced to modify it within the model year after Consumer Reports pulled its recommendation of the vehicle. Toyota needs to stop getting caught flat-footed in this area; they have the budget to make safe cars, and do so year after year with a range of models. Today the Camry is one of the best-scoring vehicles tested by the IIHS, including in both halves of the small overlap test.
—
If you find the information on car safety, recommended car seats, and car seat reviews on this car seat blog helpful, you can shop through this Amazon link for any purchases, car seat-related or not. Canadians can shop through this link for Canadian purchases.