Driving is an immense responsibility. However, there are many elements of safe road use that most of us either learn through word of mouth or trial-and-error, if we're lucky, or never learn at all. Beyond the things we eventually may or may not learn, there are a a number of life-saving principles in driving technique, vehicle selection, and road design practiced in countries with far lower driver death rates that most Americans are simply unaware of. Knowledge is power. In order to put best practices into action, we first need to learn what they are. This section is a collection of Vision Zero principles focusing on safe driving, safe vehicles, and safe road systems. For the equivalent collection of best practices in car seat safety, visit this page.
On Driving Technique

Risk reduction
Driving Safety by Age
On Road Design

Lanes, Cameras, and Limits
On Vehicle Selection

On Vehicle Size and Safety

Safety Level Thresholds for Choosing New or Used Vehicles
Car Safety and Driver Death Rate Comparisons
Side Impact Safety

Budget Buys
Vehicles for Younger Drivers
Safety Accessories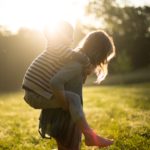 If you find my information on best practices in car and car seat safety helpful, you can do your shopping through this Amazon link. Canadians can  shop here for Canadian purchases. Have a question or want to discuss best practices? Join us in the forums!