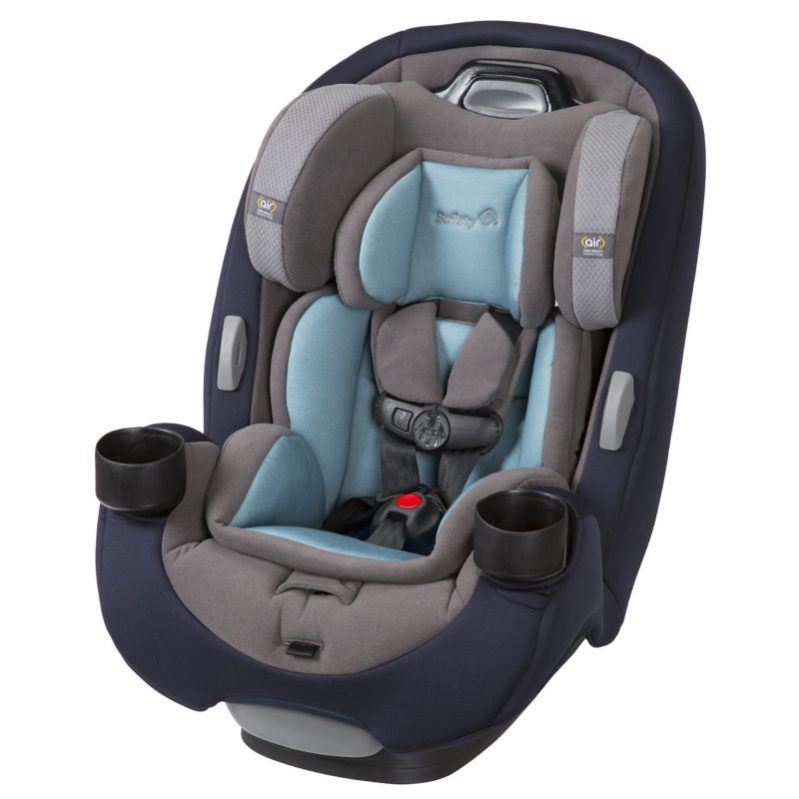 There has never been a better time to rear-face in the United States and Canada than today. Even though most parents continue to forward-face shortly after their children turn 1, more and more parents are learning about how much safer it is to continue rear-facing until 4  or beyond, and we're finally moving in the direction of our fellow parents in Sweden and Norway. However, extended rear-facing wouldn't be possible if manufacturers hadn't begun offering more choices in convertible seats with high weight and height limits.
Today in the United States, to rear-face your child until s/he reaches 50 pounds, you have a number of options: the Clek Fllo, the Clek Foonf, the Diono Rainier, the Graco Extend2Fit, the Graco Extend2Fit 3-in-1, the Graco 4Ever Extend2Fit, the Nuna Rava, the Safety 1st Advance EX 65 Air+, and the Safety 1st Grow and Go EX Air. However, with few exceptions, almost all of these seats are two-stage, rear-and forward-facing options, and most cost over $200. Today we'll take a closer look at a seat that includes a booster mode while clocking in below the $200 price point: the Safety 1st Grow and Go EX Air 3-in-1 Convertible Car Seat. Depending on the color you choose, you can buy it for as little as under $150! But how does it compare to the other, more expensive 50 pound-class convertibles and 3-in-1 options on the market? Very well, to tell the truth. Let's take a closer look below.
Safety 1st Grow and Go EX Air – What's the big deal?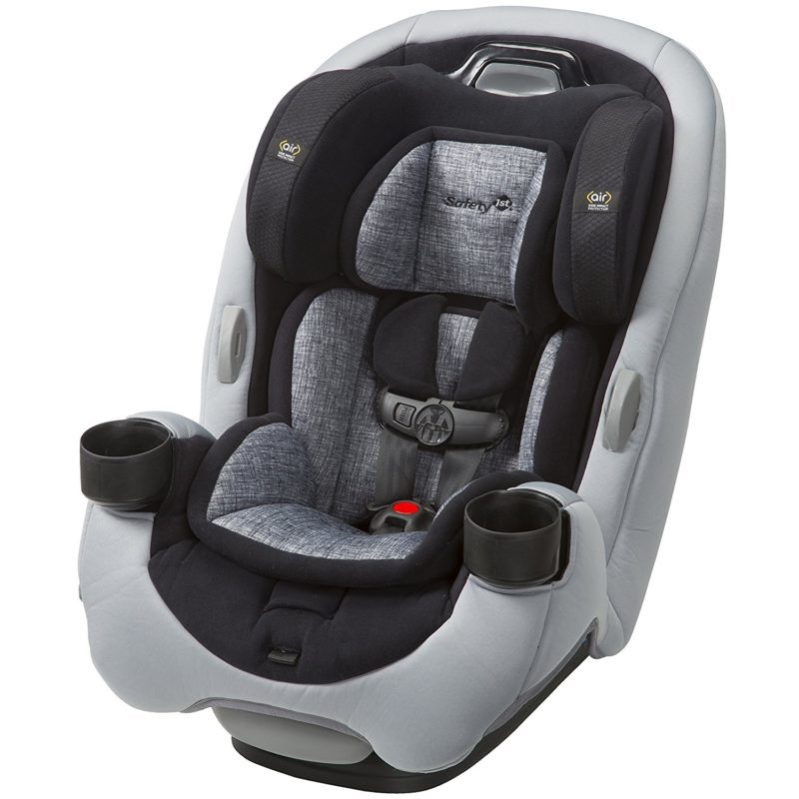 The Safety 1st Grow and Go EX Air is a 3-in-1 car seat and Safety 1st's answer to the Graco 4Ever Extend2Fit. Graco had experimented with all-in-one seats for a number of years, and finally hit upon a big success with the Graco 4Ever All-in-one. They then came out with their first 50-pound capable convertible, the Extend2Fit (which remains one of my favorite car seats available in the US). Realizing the growing popularity of ERF-seats, Graco then pushed out the Extend2Fit 3-in-1, adding a booster mode to the Extend2Fit, and then brought the reinforcements in the Extend2Fit design to the 4Ever All-in-one, creating the 4Ever Extend2Fit, which combined 3-in-1 functionality with 50-pound rear-facing capabilities. Safety 1st, for their part, released the Advance EX 65 Air+, their equivalent of the Extend2Fit, and the Grow and Go, their equivalent of the 4Ever All-in-one. They then rolled both into one with the Grow and Go EX Air, which, like the 4Ever Extend2Fit, combines 50-pound rear-facing with 3-in-one capabilities. In short, all of these new seats mean more opportunities for extended rear-facing and combination seats for parents to choose between. But what exactly is a 3-in-1 seat?
A 3-in-1 seat like the Grow and Go EX is simply a seat that allows you to rear-face, forward-face in a harness, and then booster a child, allowing you to get much more time out of a single seat before needing to replace it. This saves waste, money, and the time needed to find additional seats.
Being a a convertible seat, you can use it from the day your baby is born to take him or her home from the hospital rear-facing. While most parents use infant seats, using a convertible seat with a newborn is perfectly safe as long as the seat fits your baby in terms of harness adjustability, recline angle, head support, and of course, the lower weight limit. Once your child maxes out the weight or height limits for it in a rear-facing configuration, you can turn it forward-facing until reaching the weight and height limits there. Once your child outgrows it forward-facing, you can turn it into a high-back booster and then a low back booster.
In other words, it's potentially capable of being the only car seat your child ever needs. Additionally, because it has a 10 year lifespan, you'll be able to use it with multiple children if you're interested in doing so, or at least use it to make the most of the 50 pound rear-facing limit and 65 pound forward-facing weight limit, in addition to the booster modes.
Safety 1st Grow and Go EX Air Limits for Weight and Height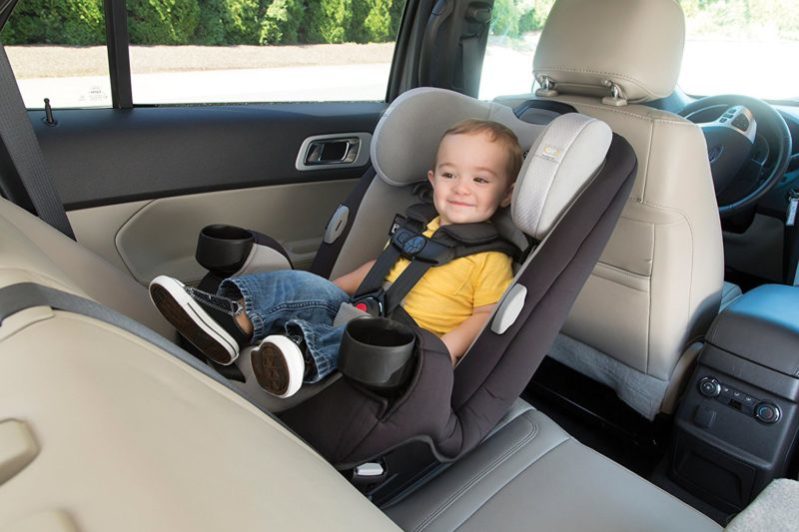 Rear-facing: 5 to 50 pounds. It's best practices to rear-face as long as possible, which in this case means rear-facing up to 50 pounds if at all possible, since rear-facing is the safest way for a child to travel in a moving vehicle. The rear-facing height range ranges from 19″ to 49″, and your child's head must also stay completely within the headrest when extended. The shell height is a wonderfully large 27″ when fully extended, and according to Center for Disease Control growth charts (which are the same for girls and boys), a 50th percentile child reaches 50 pounds when 7 years old and 49″ when 7:5 (7 years, 5 months).
This makes this a seat where rear-facing is actually limited by weight instead of height, which is very rare (but very good) in car seats. Four other examples of this in the rear-facing world are the Safety 1st Advance EX 65 Air+, the Graco 4Ever Extend2Fit, the Graco Extend2Fit, and the Nuna Rava, all of which feature 50 pound and 49″ weight and height rear-facing limits due to the same design. What's key to remember here is that you'll be able to rear-face virtually every preschooler (all of whom should be rear-faced) and kindergartner (who still benefit from rear-facing, although they can also be forward-faced) without worry.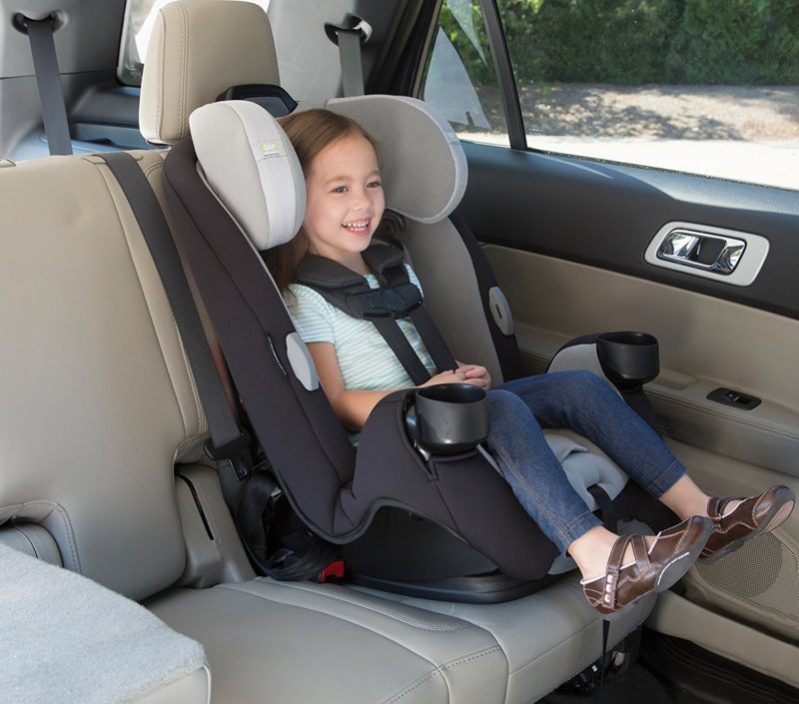 Forward-facing: 22 to 65 pounds. The forward-facing height range starts at 29″ and ends at 49." The child's ears must fit within the headrest when the headrest is fully extended. This height limit, as noted above, will be reached by a 50th percentile child at 7:5. The weight limit won't be reached by a 50th percentile child until 10, but it's overruled by the height limit. If you were to max out the rear-facing limits before forward-facing, this suggests you could rear-face the average child until 7 and then forward-face until 7:5 before converting to the booster modes.
In practice, you could move directly from rear-facing into boostering, as the Swedes do, as most children will be able to sit appropriately in high-back booster seats by 7, which means there aren't any safety advantages in continuing to forward-face at that point. There is no harm, however, in continuing to forward-face until your child outgrows that configuration by weight or height. As with the Safety 1st Advance EX 65 Air+, there is a minimum age requirement of 2 for forward-facing, although, as noted above, it is best to continue to rear-face until the seat's weight or height limits are met.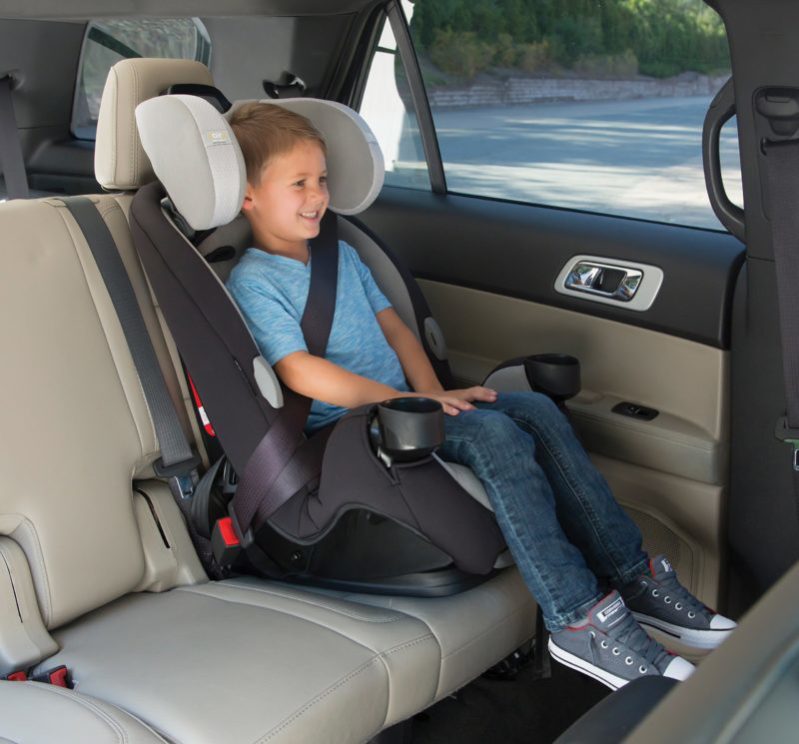 High-back booster: 40 to 100 pounds as a high-back booster. The height range is between 43″ and 52″ with the same fit restriction as when forward-facing–in other words, your child's ears must fit completely within the extended headrest.
Safety 1st added a minimum age  of 4 years to the booster use requirements. This is far better than previous car seat recommendations where manufacturers stated boosters could be used as early as 3 (a very unsafe idea), but it's crucial to remember that preschoolers should never be in boosters and kindergartners are almost never ready for boosters either. On the other end of the scale, kids should stay in boosters until they pass the 5 step test for seat belt readiness, which most kids won't pass until they're between 10 and 12.
Compared to the Graco 4Ever Extend2Fit, a few things stand out in the booster mode. First of all, there's only a high-back mode in the Safety 1st, unlike the high- and low-back modes in the Graco. Second, the height and weight limits in the Safety 1st are smaller (53″ vs 57″ inches and 100 vs 120 pounds respectively). What this means in theory (and in practice) is that the booster modes in the 4Ever Extend2Fit will be usable for a longer span of time than those in the Grow and Go EX Air.
Buy the Safety 1st Grow and Go EX Air on Sale at Amazon here.
Dimensions and Key Features of the Safety 1st Grow and Go EX Air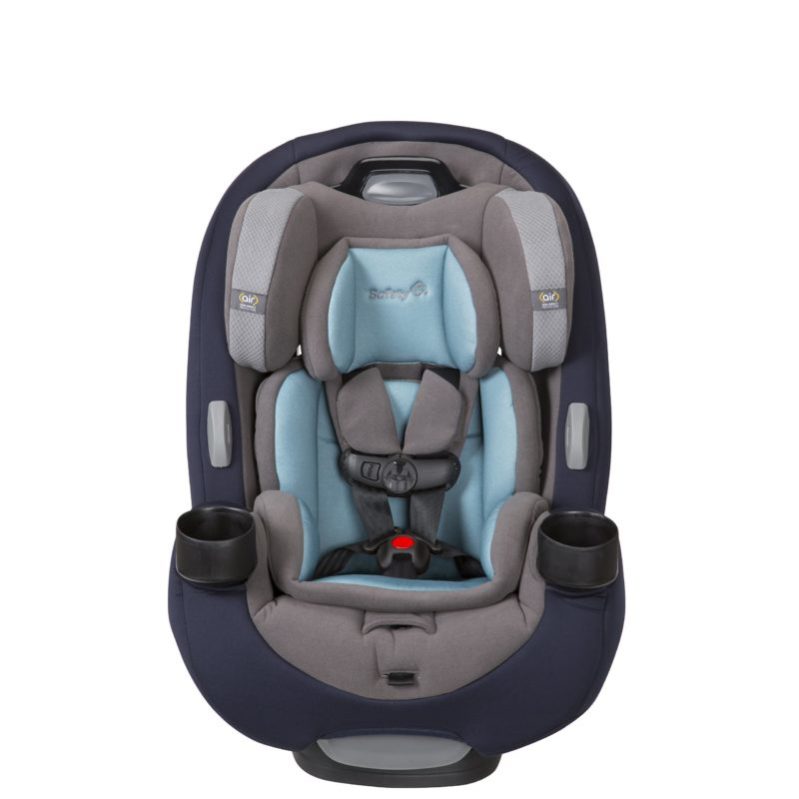 The Grow and Go EX Air's shell is 18.5″ wide at the widest points across the dual cupholders; it's 24″ tall and 24″ long front to back. The seat itself weighs 15.5 pounds on my scale when all inserts are included and 14.7″ without them. It can be used for 10 years from its manufacturing date, and its harness height ranges from 5.5″ on the low end to 16.5″ on the high end. To take advantage of the lowest harness position, you need to use the newborn routing, which negates the otherwise-present no-rethread harness. The highest booster position is 18.5″ and the lower anchor weight limit (LATCH) is 40 pounds; after that, you'll need to use seat belts to restrain the seat.
I measure the shell height at 27″ when the headrest is fully extended. Three crotch buckle positions are included (at 4.5″, 5.5″, and 6.5″ from the seat bight) in addition to a no-rethread harness (which, again is not functional when using the newborn harness routing). There are 3 recline positions to choose from (the 1st position is for forward-facing or boostering while positions 2 and 3 are for when rear-facing). The seat is FAA certified for air travel when harnessed (but not in booster mode) and the expiration date  is located beneath the seat and is stamped into the plastic. You can find the date of manufacture sticker on the outside left side of the seat.
The Grow and Go EX Air is available in 5 colors: Black, Purple, Arctic Dream (dark blue, grey, and light blue), Lithograph (grey, black, and metallic blue), and Royal Grape (black, purple, and grey).
Using the Safety 1st Grow and Go EX Air (Rear-Facing Installation, Forward-Facing Installation, Booster Installation, Child Fit, and Additional Bonuses)
Installing the Grow and Go EX was straightforward in both rear-facing and forward-facing configurations. I was happy to see the inclusion of a no-rethread harness, as they simply make adjusting harness heights easier as your child grows, or when it's necessary to swap a new child into a car seat, such as when carpooling or giving rides. It's important to note that if you're planning on using the seat from birth, you'll need to convert the harness into newborn mode, which does take a few minutes the first time you do it. Fortunately, you should only need to do it twice: when getting into newborn mode and when getting out of it several months later.
I was happy to be able to achieve a good fit for newborns, toddlers, preschoolers, and elementary-aged students. However, it's important to note that the booster mode is not nearly as functional as those in the 50-pound 3-in-1 seats it competes with: the Diono Rainier and the Graco 4Ever Extend2Fit. The top seat belt guide is too low to make the seat usable for an extended period of time in booster mode, and this is reflected in the lower top height limit for booster mode. If you want to be able to use the booster mode for more than a year in your 3-in-1 seat, you'll definitely want either the Rainier or the 4Ever Extend2Fit, as both come with much more realistic belt height ranges and height and weight limits.
Similarly, it's not a seat you'll want to tote through an airport; something that folds compactly like the Diono Rainier will be a far better choice. It's also not a seat you'll want to turn to for 3 across installations; the best 50-pound seats for that are the Clek Fllo and Clek Foonf at 17″ in width.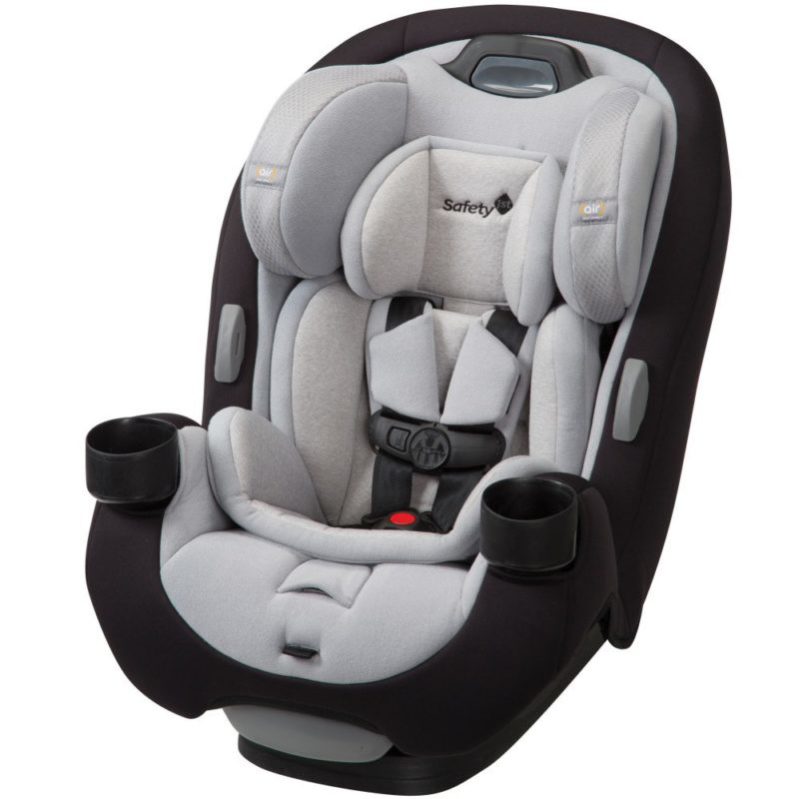 When installing the seat, remember that the lower LATCH anchor weight limit is 40 pounds. Since you can install the seat either through seat belts or LATCH, I'd simply install it from the start with seat belts to avoid having to reinstall it that way later when approaching the 40 pound weight limit. I typically always recommend seat belt installations since they make 3 across installations easier and because seat belts are just as safe as LATCH.
When rear-facing, besides making use of the newborn harness mode, remember you also need the bottom and back newborn inserts, although you can remove the shoulder pads if necessary for fit. Once your child is in the standard rear-facing configuration, you can choose between crotch buckle positions 1 and 2; the second position provides more space, and you should choose the position closest to your child. When forward-facing, you'll want to use the included forward-facing tether to limit head excursion. When forward-facing, you can choose between the 3 crotch buckle positions at will.
Why Buy the Safety 1st Grow and Go EX Air?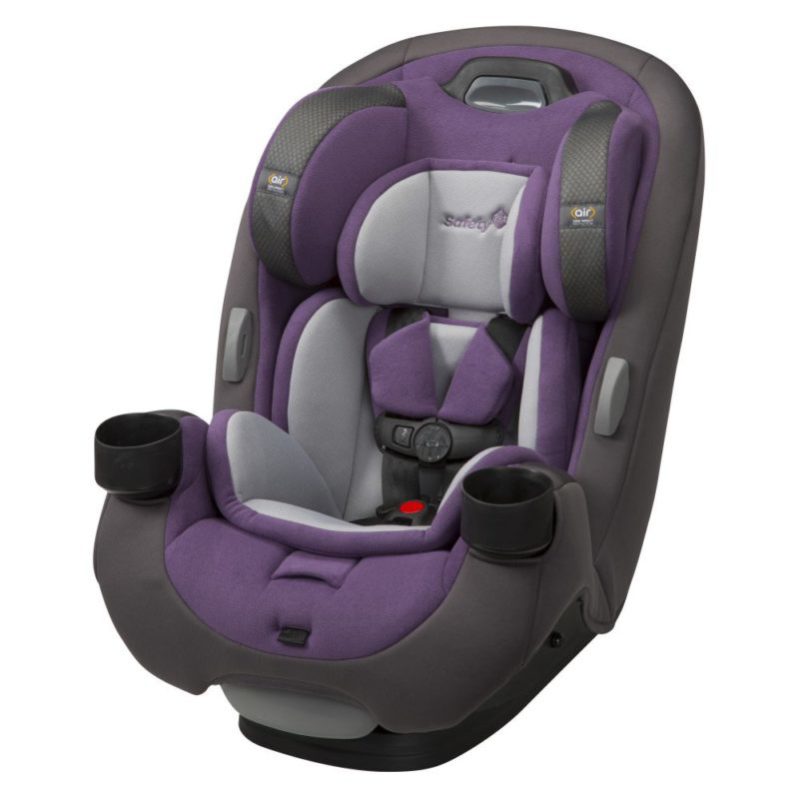 The Safety 1st Grow and Go EX Air is one of an increasing number of car seats that make extended rear-facing available to parents of all budgets. It specifically lets parents rear-face to 4, 5, and even longer by featuring a 50 pound rear-facing weight limit and the highest height limit currently available at 49 inches. This is huge.
It's hard to find things wrong with the seat without being very picky; it could be narrower, but seats like the Clek Fllo and Clek Foonf satisfy that need by allowing rear-facing to 50 pounds while coming in at a svelte 17." It could fold into a more travel-friendly configuration, but you can turn the Diono Rainier into a backpack while still being able to rear-face to 50 pounds, forward-face, and booster. It could be cheaper, but the Graco Extend2Fit and Safety 1st Advance EX 65 Air+ is already available to let you rear-face until 50 pounds for less than $200 and is more or less the same price, depending on which seat is more on sale at the moment at Amazon. The booster mode is largely ineffective, but the Graco 4Ever Extend2Fit takes care of that for a little more money.
Just as its other 50-pound Safety 1st sibling, the Grow and Go EX Air lets you rear-face as long as any other seat currently available in the US market while costing a fraction of the price of most of them. There isn't anything safer than rear-facing, and this seat makes that possible on a small, small budget. Unless you have particular needs (such as for a narrower, shorter, more compact, or lighter seat), this is a good choice to keep your kids very, very safe for a modest price.
You can buy the Safety 1st Grow and Go EX Air in 5 colors here. Unfortunately, it's not yet available in Canada, but Canadians can buy a similar seat, the Diono Rainier, here.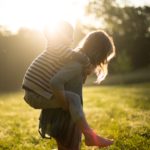 If you find my information on best practices in car and car seat safety helpful, you can do your shopping through this Amazon link. Canadians can  shop here for Canadian purchases. Have a question or want to discuss best practices? Join us in the forums!